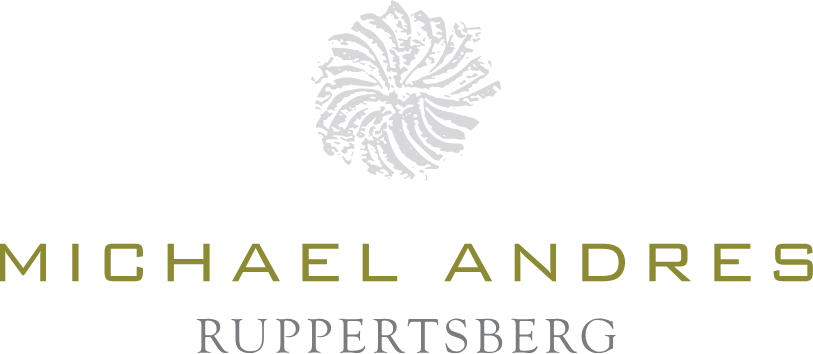 I made the decision to start my own winery in 1993. Following my heart and my palate, I achieved organic certification in 2006 and began exploring the possibilities inherent to biodynamic cultivation methods. At each stage, my steadfast intention was to gain better understanding of the terroir, and to shepherd a clearer expression of their characteristics into the wine. My closest-held dream? Harmony, happiness and a hand-in-hand approach in all areas of my life: the people, the vineyards, the wine.
All I do in the vineyard, I do with my own hands. This includes pruning and tying the vines, desuckering, mowing and all the other steps large and small to reap a healthy hand harvest at the end of the season. This tangible connection to nature, the willingness to follow instinct and insight, shines through in the quality of the wines. In my role as a farmer, I understand my job as keeping an eye on the big picture. For me, there is something about applying organic fertilizer and biodynamic preparations at precisely defined times that feels good and right. When outside, I love working actively with my hands; inside in the cellar, I prefer to observe the good things as they progress, almost on their own.
As an observer and companion to nature, my faith is in its vitality and diversity. I watch, weigh, and then act according to situation — not dogma. For me, this is the most important factor to achieving exceptional quality. My father began avoiding chemical pesticides back in the 1980s. Today the quality of the fruit in the vineyards rewards and reveals that our many years of biodynamic farming have put us on the right path.
At a mere 7 ha, my estate is the perfect size for me. I can do everything at the proper moment, without spreading my time and attention too thin. Together with my family and my longstanding friend and employee Matthias, we stand proudly behind our work in the vineyard and the cellar. Our labors are built on respect and appreciation, each and every day.
For me, it's crucial to create something unique. If we successfully seize upon the perfect moment to hand harvest optimally ripe grapes, then the path to wine requires no artificial intervention. My goal is always to transform this wonderful landscape into a taste of place. Of course, the meteorological conditions also significantly affect the final product, so each vintage needs to be considered and handled on its own merits. Each year we orient ourselves toward the growth of the old vines, as their naturally low yields and deep roots make them the finest translators of our living soils. Our single site wines undergo a wild ferment, before an unfined, and usually partially unfiltered, bottling. Living wines from start to finish.
From Ruppertsberg to the cool forest edge of the Haardt, my greatest resource has been the ability to work the best plots from great vineyards, carefully selected and cultivated for decades. There is no pressure on me to expand, which in its own way affords me a freedom like no other. It ensures we have enough time to lavish our heritage sites at the forest's edge with the passionate attention they deserve. To my mind, those vineyards are truly one of a kind.
RUPPERTSBERGER REITERPFAD
DEIDESHEIMER HERRGOTTSACKER
My aim is simple. I am searching for the right balance, inspired by biodynamic ideas. I do trust the natural rhythms and admire the terroir of my vineyards. I value what nature gives me every day. I take all my courage to really be free. I dream. I think. I am thankful to make living wine from living soils.
My - N - Wines are rare bottlings from small parcells, fermented with wild yeast, unfiltered and raised with infinite freedom.
N - atural
N - o filtration
N - o limits
N - ext level